As I look out at the blowing winds of late fall, I know my days on the water are numbered this year. Winter's cold winds will soon follow, and my boat will become a place that I sit in to pass the hours in my garage while re-spooling line and organizing tackle this winter in preparation for next Spring. Yes, 2015's open water season is nearing it's end here in my home state of Minnesota, and the annual feeling of impending doom sits on the horizon.
For me, this time of year always brings with it reflection, as we near our official day of Thanks. I reflect on the year that was on a personal level. The fish catches, the ones that got away, the laughs I shared with friends and family in the boat. 
I reflect on Bass Utopia, critically analyzing our year. Did we grow? Did we give people what they wanted? Did we offer some entertainment, maybe a little education, and above did we make people wish they were fishing? What could we have done better? What did we do well? 
I tend to reflect also on what didn't happen, since sometime life gets in the way. I wished we would have had more chances to film this year. I should have written more articles and reached out to more partners. Could I have helped out pro staff more?
After all of that critical analysis has washed itself out of my brain, I tend to reflect on fishing...just fishing. I think deeply about the sport we all love, and what means to me on a personal level. What impact it has on my life, my well being, and my sense of purpose. How it has formulated my path, my relationships, and my drive. 
This year, I felt compelled to share that with you, the readers. So here goes…
Fishing for me was a safe haven as a kid. It was, outside of baseball, the only thing I wanted to do. As a kid my answer to the obligatory question "What do you want to be when you grow up?" was simple: a baseball player or a pro bass fisherman/TV Show host. If I was near water and there was a rod and reel somewhere, you can believe I was casting. There was nothing better than my Dad coming home from work and announcing that we were going fishing that night, and while most kids Saturday afternoons talked about their favorite cartoons, I was either talking about the morning I had on the lake with my Dad, or the fish Roland Martin caught on that morning's episode of Great American Fisherman. Sure, some kids thought I was a bit nuts, but at the end of the day, they wished they were in the boat with us!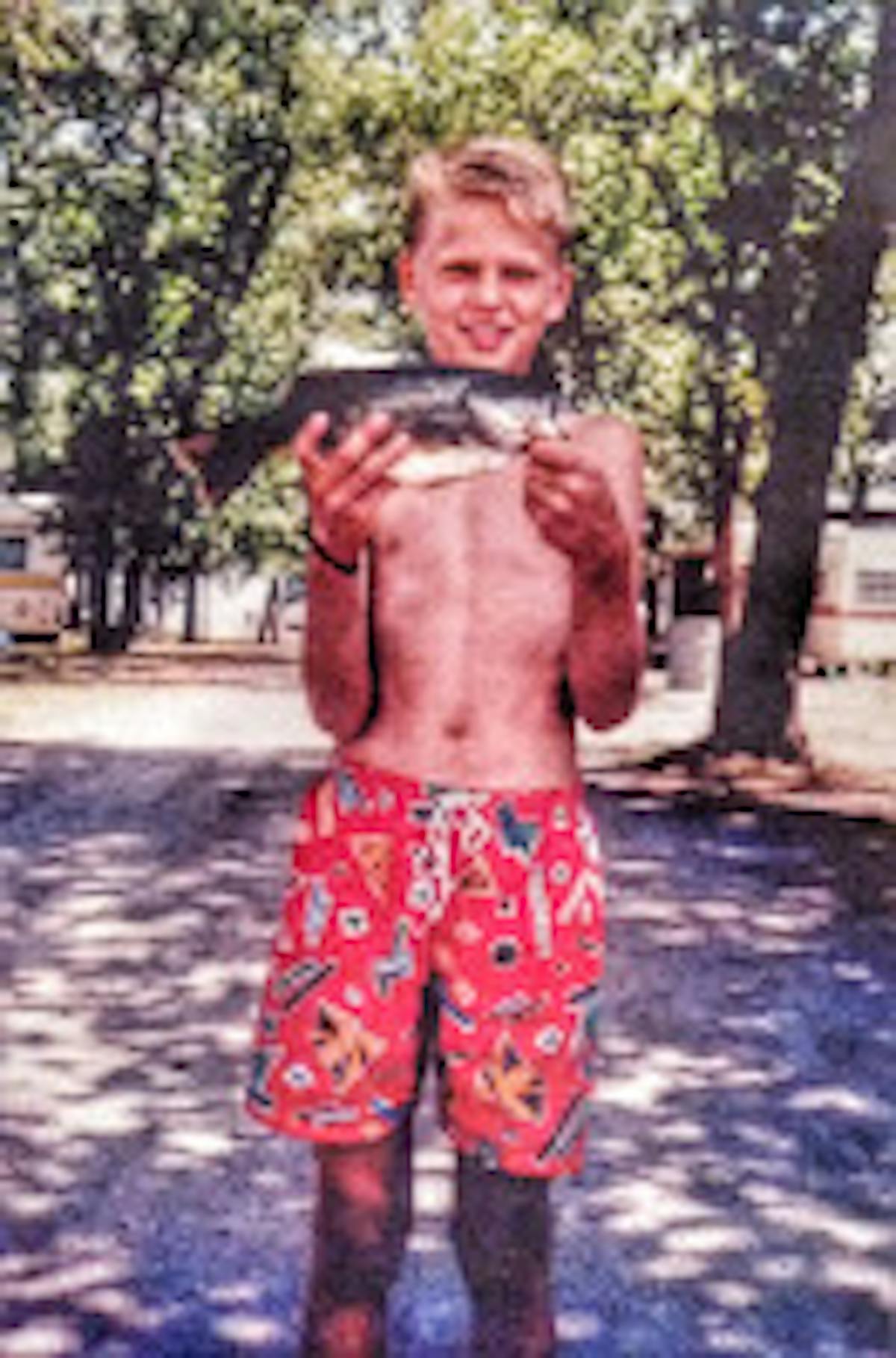 I was fortunate to have an Aunt and Uncle who owned a resort less than a half of an hour from my home as a kid. We spent many weekdays in the summer at that resort, and I ran from dock to dock casting for whatever was biting. My Aunt always made sure that I had bait for my hook, and I spent hours sitting next to the old-timers talking about life and fishing. Learning about cleaning fish while they taught me about the wars, life during the depression, and how to be a good man.
It wasn't until years later that I realized that while my plans of being a pro baseball player where not a reality, my dreams of pursuing fishing was completely in my hands. I dove in, and way over my head. I hit every tournament I could in Minnesota, and bombed almost every one of them. Twenty plus tournaments a year was nothing to me. All I had was time (and no kids).
I started doing a bit of guiding, and really enjoyed that as well. Then a funny thing happened, a theme really. My clients starting telling me more and more that I should have my own show. That I was pretty entertaining and friendly, and they'd watch me on TV if I could find a way on. Huh, childhood dream back in play! 
I met up with my now business partner at Bass Utopia, Danny Schmidt, a video production guru who grew up with a love of fishing, and had always wanted to make a show. We got started on a pilot for World Fishing Network, which got picked up, but sponsorship troubles in a bad economy put the brakes on and we skidded to a halt. That was the moment Bass Utopia was born, and we have never looked back!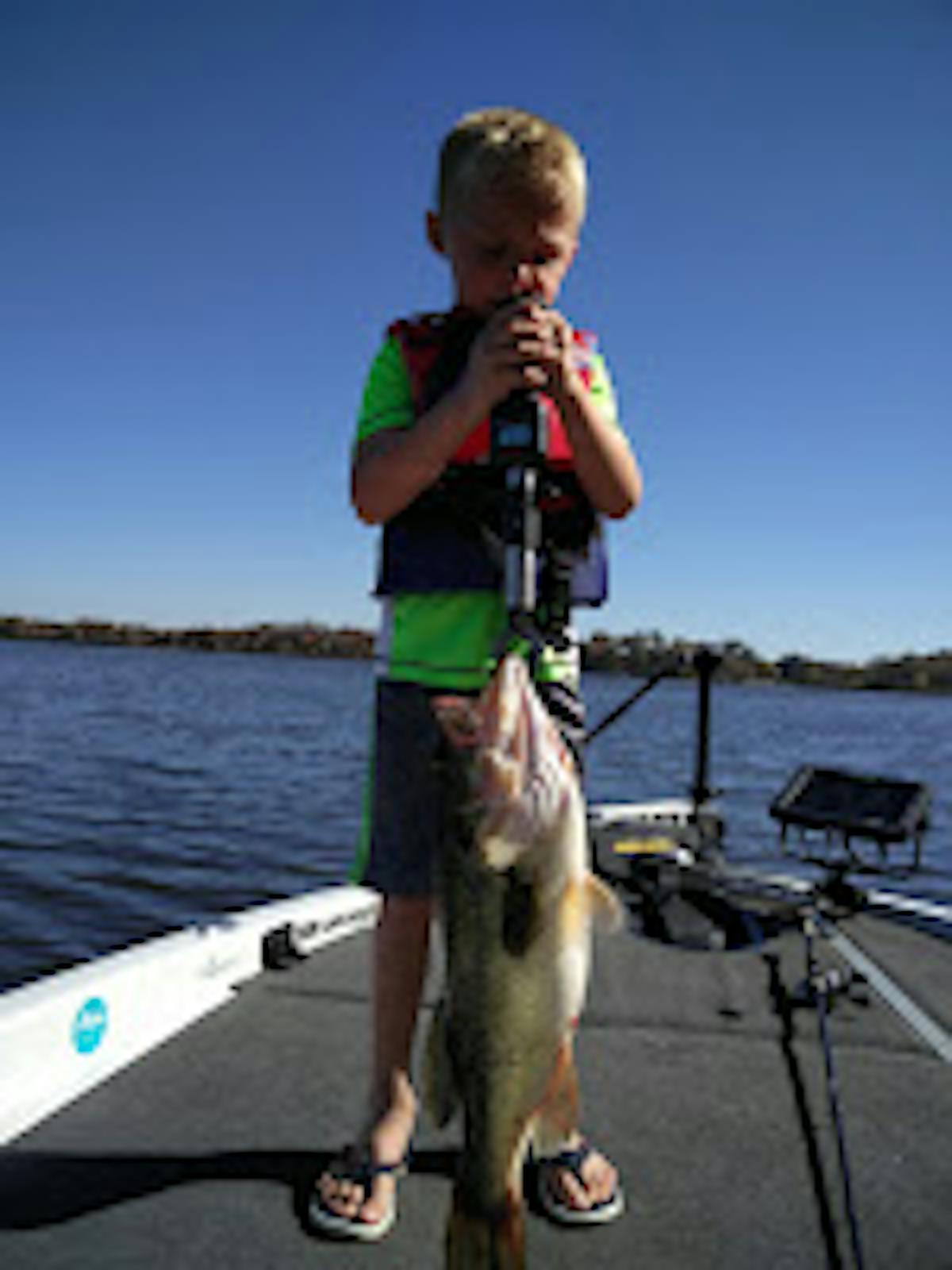 Now as I look at fishing as a part of my life, things have changed. I have two kids now, a spirited beautiful 7 year old girl, and an amazing happy 5 year old boy. They both like to fish, but my boy has really started to take to it, and I couldn't be happier! I can't wait for the years to come spending time on the water just like my Dad and I did. Teaching him what I know, and learning some new tricks from him as he grows in the sport. 
The opportunities that fishing has provided me have been amazing, and I am so thankful for this sport and what it has offered me and my family.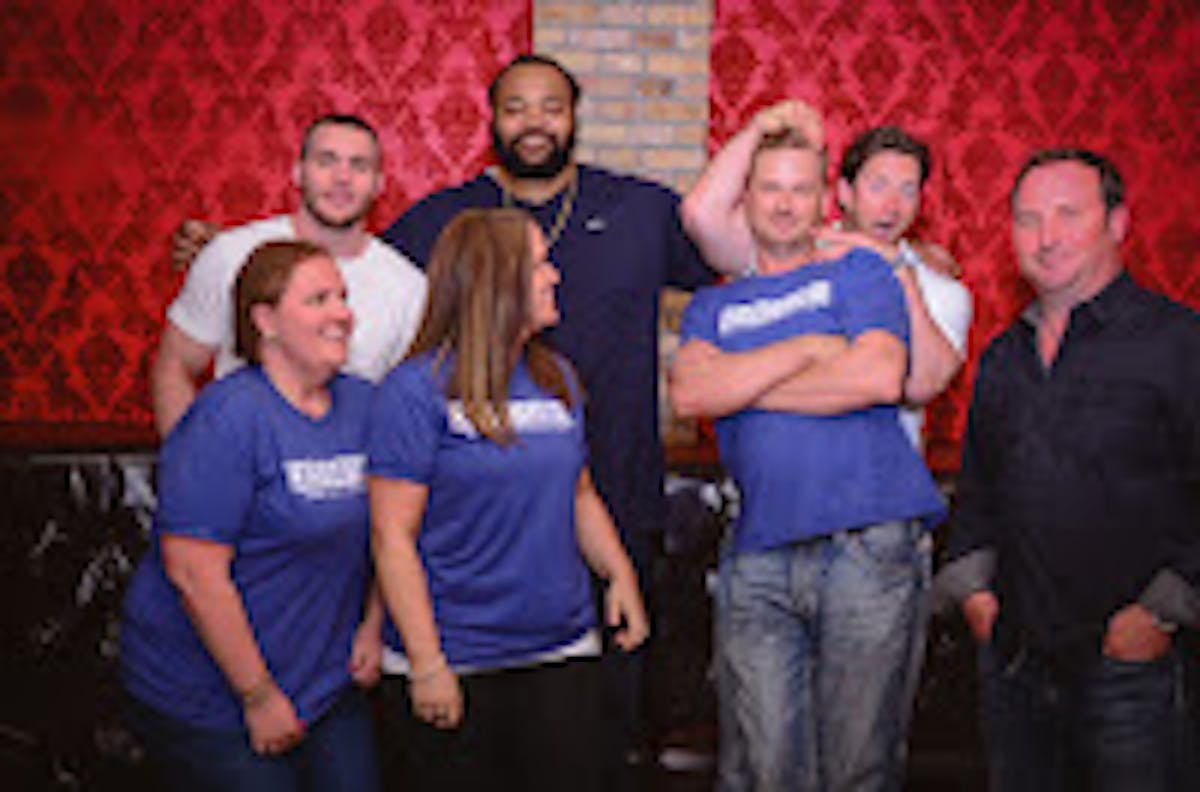 I've had the chance to form a great friendship with Vikings player Brian Robison, who my kids are crazy about! Brian is always a blast to fish with, but is also so generous to our family, and no, not in a financial way, but with his time. He always takes the time to wrestle around with my kids and give them the attention that they love to get from him. He recently gave us tickets to a game, which resulted in my son making an extended appearance on the Jumbo-tron at TCF Bank stadium. Most importantly Brian has been a huge help in drawing attention to my charity Casting 4 Cures, which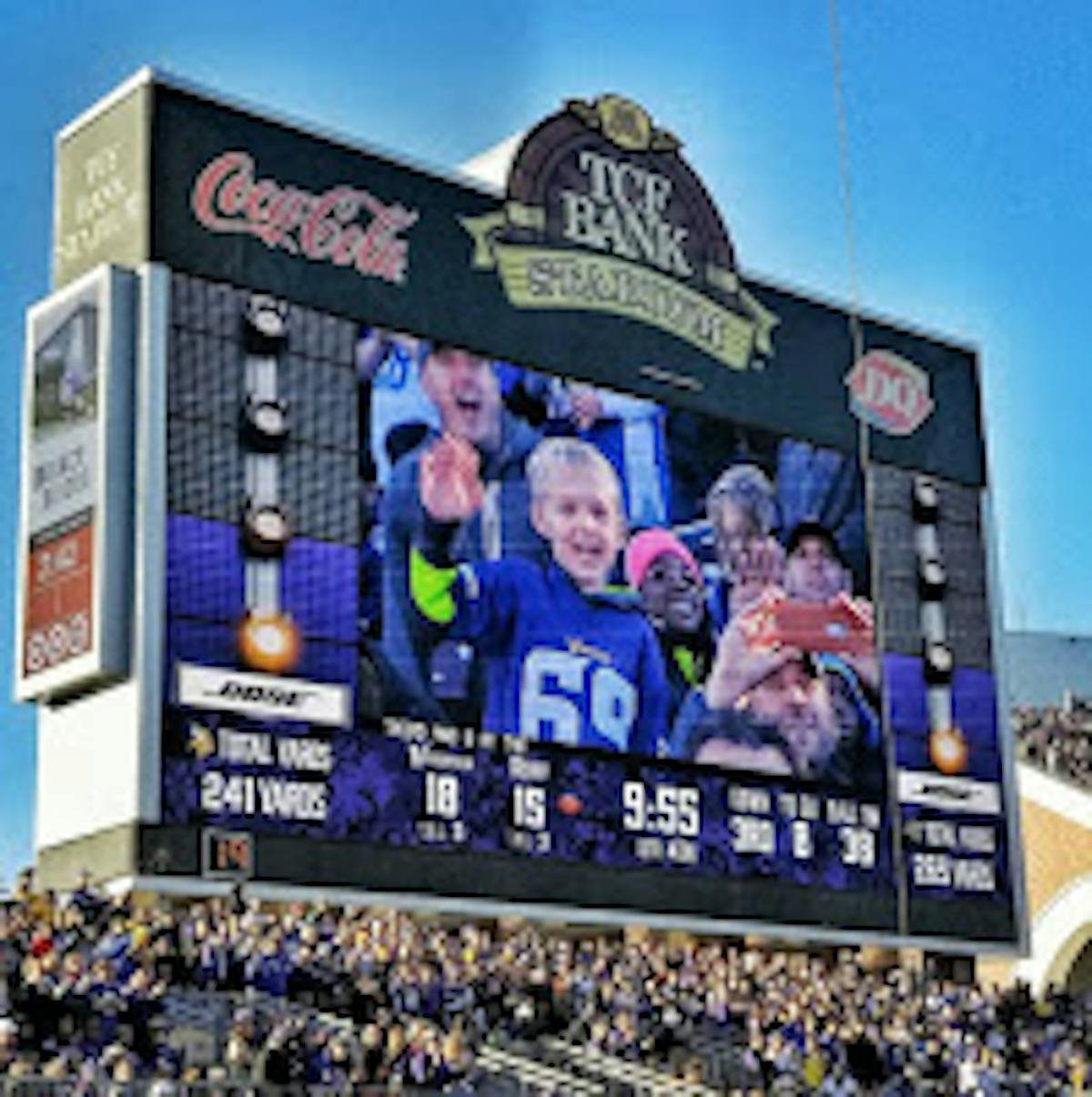 benefits children's cancer research and helps families through St Jude Children's Hospital. I love that my kids get to know an athlete so intimately at such a young age to see that they are human just like we are, they just have cool jobs. I love that they know his kids and see him interact with them. I love that while they look up to him, they don't idolize him, but see him almost as extended family. Without fishing, they wouldn't know this, they wouldn't care, and my boy would have never see his smiling face on a Jumbo-tron at a football stadium!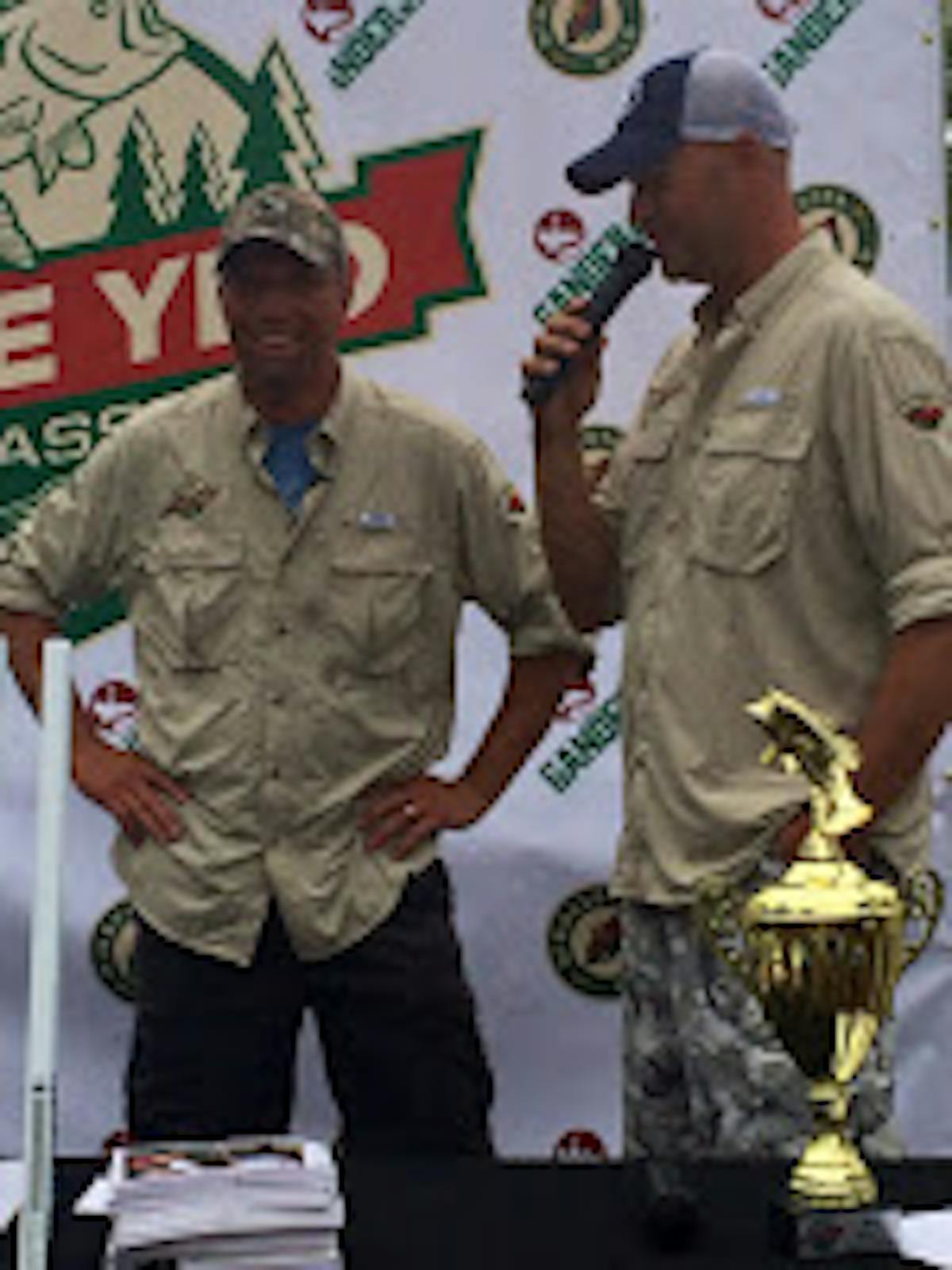 I've worked with the Minnesota Wild to put together and emcee the annual Mike Yeo Bass Classic to support such great charities ad the Pinky Swear Foundation. As a result, I've been able to introduce my nephew, a huge hockey fan, to some of the Wild payers, including his favorite player, Zach Parise. I've been able to put a great group of anglers together to help with the event, and always enjoy the Wild's hospitality in giving us a suite to a game each year. In turn, the Wild have also supported Casting 4 Cures with auction donations, etc. 
More importantly than all of this though, is the lasting friendships and relationships that I have formed through fishing. Days on the water have a way of forming deep meaningful relationships. I've met so many people here in Minnesota on the tournament trails and other means that are now some of my closest friends. I've traveled to places like Florida and spent the days with Bo Johnson and Dierdra Bridger of Tenacity Guide Service as well as Tom Fisher from Fishbone Charters chasing giant Goliath Grouper, Sharks, etc. I've been to Charleston where I spent a day with Jeremy Espiritu of Shallow Thoughts Fishing chasing after Trout and Redfish. I am proud to call these folks friends, and I would have never met them had it not been for fishing.
Fishing has introduced me and my family to both people and opportunities that most people don't get to experience. It has taught me about life and humility. It has humbled me, and lifted me up. It has given me a voice to support causes that are important to me. It has offered me release from life at times, and income to support life at others. It is my escape, my sanctuary, my peace. 
The list goes on and one, and I could write this for the better part of the day. If you are reading this and our paths have crossed, you know what I mean. We probably never would have met otherwise, and if we had, well, it probably would have been in passing. Fishing to me is a lifestyle and a passion, but it is also an opportunity. An opportunity to make things better, to affect positive change, and to gain connections with people. 
I hope fishing has done the same for you, and I hope that you have the chance to pass on the goodwill, charity, and passion that fishing has offered you.