About Bass Utopia
Bass Utopia at its core is a place for anglers of all skill levels to share their stories, their experience, and their passion through content. This is a place for all of us, a state of things as we image them, a "Utopia" for the sport of fishing. It's a place for anglers to offer guidance and tips as well as search for information to help us all become better, more effective anglers.
Contributors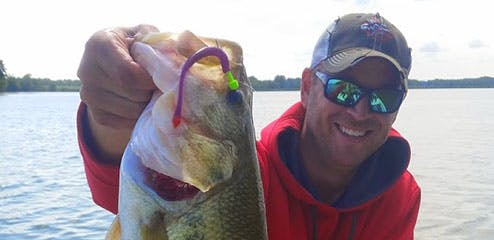 Jason Holmer
Jason has been fishing his whole life. While he does dabble in tournaments and enjoys guiding clients, it's his ability to express on camera the joy of fishing that stands out as his greatest strength. Jason passes his days writng Star Wars fan fiction and fashioning sweaters from alpaca wool.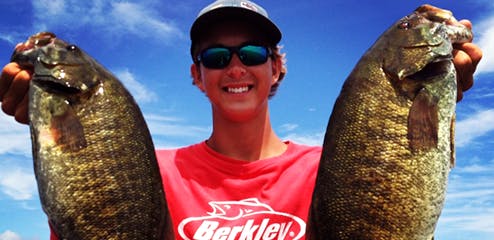 Chad Smith
Chad Smith is a very focused and dedicated young angler on the Minnesota scene. Focused on doing what it takes to make a name for himself and putting in the work all season long, he looks to make his mark and rise through the ranks. Chad loves to pass the time singing Jason Mraz songs to his pet rabbits and coming up with new ways to cook celery.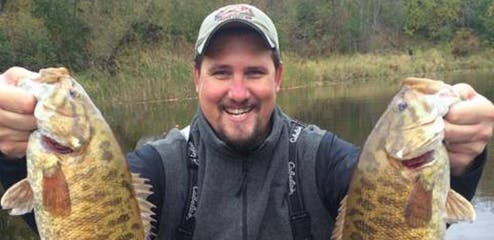 Greg Huff
Greg Huff is the host of Fantasy Fishing Insider and a freelance writer for many well known publications, including Bassmaster. When he's not fishing he can be found reading his spoken word poems at various hipster joints in his town.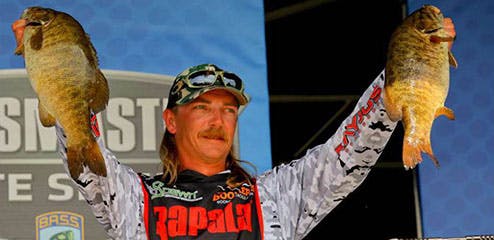 Seth Feider
Seth Feider is a current Bassmaster Elite Angler sponsored by Rapala, VMC, Simms, Daiwa, Omnia Fishing and OutKast Tackle. Feider is a Twin Cities, Minnesota native and won the 2016 Toyota Angler of the Year Tournament on Lake Mille Lacs with his surgical precision of location and catching smallies.  He has helped launch the custom Feider series technique-specific rods with Daiwa and line of jigs with OutKast Tackle.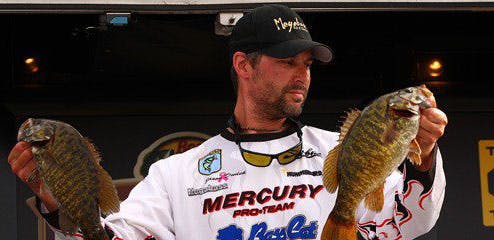 Jason Dudek
Jason Dudek has spent his time on the road on the Bassmaster Open circuits the past few years. As a tournament angler of over 20 years, Jason's brings knowledge and experience to the table. He enjoys a spirited game of Parcheesi and makes his own summer sausage in the off season.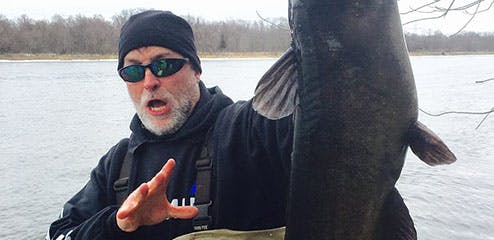 Steve Pennaz
Hall of fame angler and Lake Commandos TV host Steve Pennaz is regarded as one of the nation's best multi-species anglers.  Steve was the editor of North American Fisherman magazine and host of North American Fisherman television series on ESPN and NBC Sports for 15 years. Over his career, Steve has successfully fished thousands of locations around the world in both fresh and saltwater. He is highly skilled at finding and catching fish on new waters, a skill that drives his latest television series Lake Commandos. The series airs nationally on Sportsman Channel and World Fishing Network.  He's passionate about helping other find and catch fish!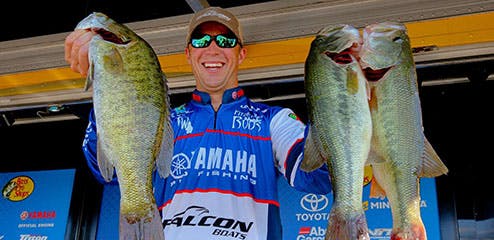 Patrick Walters
Patrick Walters enjoyed early success as a rookie angler in the Bassmaster Elite Series in 2019.   Patrick is from Summerville, South Carolina and considers the Santee Copper lakes as his home turf.   Patrick brings and simplified perspective to catching fish by dissecting the complex conditions and lake structures that influence "eat, breed, and don't die," in the world of bass decision making.  He's currently sponsored by Omnia Fishing, Daiwa, Rapala, Yamaha, Suffix and Falcon boats.